English news
‏Sanabel Modern Motors and Chery Pro to conduct 10,000 driving experiences for the public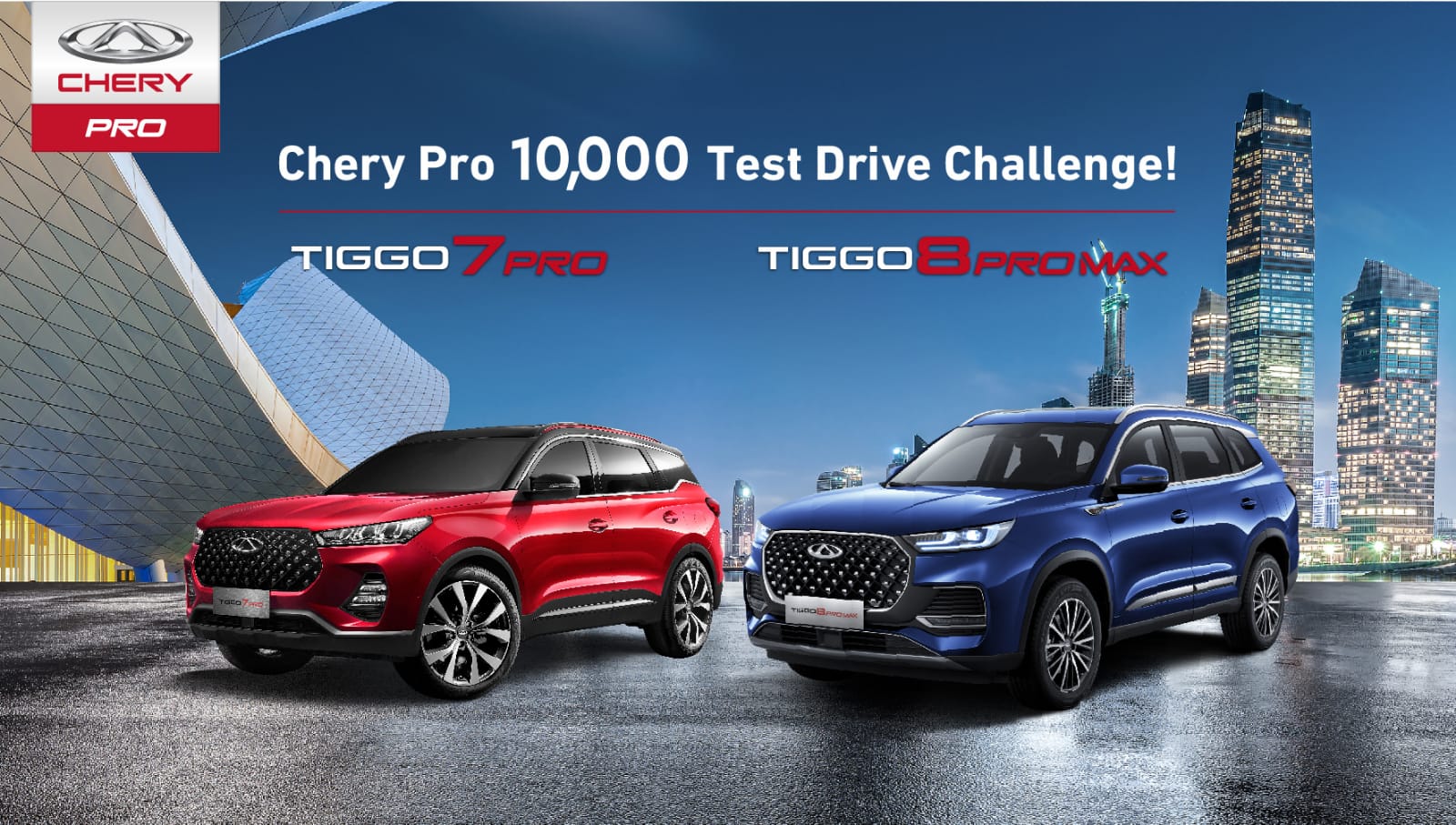 تم النشر في الجمعة 2022-09-30
Sanabel Modern Motors one of Mohamed Yousef Naghi's companies – launched a campaign for 10,000 test drives for its Chery Pro Series of cars, especially Tiggo8 Pro Max 8 and Tiggo7 Pro Max car line-ups. The Star, Tiggo8 Pro Max comes with 7 luxurious leather seats, ambient lighting consisting of 7 colours that give the cabin a fascinating and exciting atmosphere, ability to adjust the seats electrically (6 directions for the driver, 4 directions for the front passenger), Compact and intelligent dashboard with impressive and elegant design that facilitates control of car systems. A large panoramic slide-roof allows passengers to see the sky clearly.
Test drives will also be available for other models of Chery Tiggo Pro series as well. Through this campaign, Chery seeks to reach out and conduct 10,000 test drive experiences, adding more fun and excitement for its customers while enhancing confidence in Chery cars as well. These experiences will also include engagement on off-roads terrains also, displaying the sportiness and mastery of its cars whilst exposing them to the most challenging circumstances and rugged areas making the experience thrilling and reflecting the toughness. In addition, there will be driving experiences to be conducted in the city also at various locations like residential compounds, universities, wholesale showrooms etc. This campaign will provide an opportunity to customers to try SUVs of the Chery Pro range like Tiggo8 Pro Max, Tiggo8 Pro, Tiggo7 Pro, Tiggo4 Pro and Tiggo2 Pro alongside the Chery Pro Sedan Arrizo 6 Pro as well.
The Management of Sanabel Modern Motors stated: "We seek to give those who are always looking for the best cars, the opportunity to try a unique driving experience that transcends traditional boundaries in order to enhance the interaction between us and our customers in order to have a deeper understanding of their requirements and thus we can meet their needs and develop our products and services in accordingly."
The classy design and high technologies of Chery Pro cars allow their users to have a comfortable and ideal driving experience. This has had a great role in attracting test drive attendees from the moment they joined the activation to try the cars and inquire about its key features & attributes.
Chery Pro cars have distinctive characteristics that match the expectations of Saudi market customers, especially the stylish designs, modern technologies, and powerful engines.
"Pro" integrates the sleek of the exterior, which appears in the LED lights reflected matrix all illuminated, and the fashionable interior design, which provides space to accommodate family members and provides them with interactive modern technologies for entertainment.
Pro Technology provides an advanced and smart experience for its customers, through the high-definition dashboard and the remote car start feature plus a 360-degree surround view screen, wireless charging and other technologies that make it superior to other cars in providing an exceptional experience while driving.
In addition, " Pro Power " integrates excellent performance with competitive prices. Chery in China has the most powerful R&D technology for engines. Chery has been awarded the "Top 10 Engines" award for six of its engines. Highly characterized by strong performance and fuel economy.
To improve the driving experience, Chery conducted field tests on all Pro cars to introduce its products in all major cities in the region, including Jeddah, Riyadh, Dammam, Mecca, as well as Abu Dhabi and other cities. Through field trips that covered an area of ​​50,000 km, including desert, coastal and mountainous areas, it was able to test driving on various roads and different environments, high temperatures, and demonstrated the strength, endurance, stability on the ground, degree of safety, and the quality of its driver assistance system ADAS. Chery Pro will continue its plan to organize more events and various interactive activities to enhance communication with its customers and deepen the understanding of market needs and requirements.
It is worth noting that Chery Pro, in partnership with Sanabel Modern Motors, one of Mohamed Youssef Naghi's companies, offers an extraordinary after-sales services that include a warranty for six years or 200,000 km, in addition to free roadside assistance services for six years and other unique services that will meet the needs of customers in the Saudi market it will also make sure to provide all spare parts easily to customers and provide them with safe trips and driving experience that is both thrilling and comfortable.